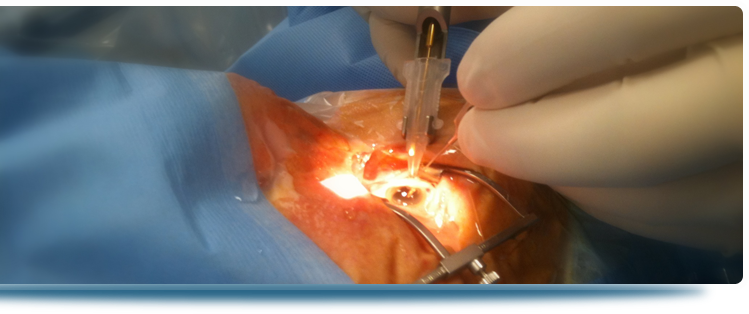 RANGE OF SERVICES
Ophthalmology Outpatient Clinic
The Ophthalmology Outpatient Clinic is equipped with the highest quality devices allowing full diagnostics of the organ of sight. We aim at the most accurate diagnosis in the shortest time period in order to imply the most effective treatment. The clinic performs the following activities:
- visual acuity and refraction test
- anterior segment of the eye test in the slit lamp
- fundus of the eye test
- measuring intraocular pressure by applanation tonometer
- selection of corrective eye glasses and contact lenses
- perimetry – testing the visual field
- USG examination of the eye
- biometry – measuring dimensions of the eye
- measuring intraocular lenses by the IOL Master Zeiss optical biometer
- OCT - optical coherence tomography
- RNFL – measuring the retinal nerve fiber layer
- pachymetry – measuring corneal thickness
- fluorescein angiography
The Ophthalmology Outpatient Clinic also performs the photocoagulation of retina by using the Zeiss – Visuals 532 laser.